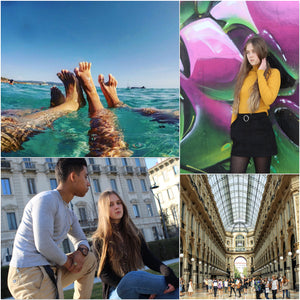 Teen Fashion in Milan
Teen Fashion in Milan
We must say that living in Italy is undoubtedly fun. The country is beautiful, and Italians have great style when it comes to their clothing. 
For fashion lovers and guys who do not know how to dress, Milan is a great place to be and learn the style. It is enough to wander around the streets of Milan and to observe the people; each age has its own fashion street style.
If you happen to be around at noon when some high school students finish their classes, you will see crowds of teenagers. This will allow you to quickly understand what the current fashion trends are among them. They take care to be fashionable and trendy when it comes to their dress.
We want to share some of these hints and tips on the lifestyle of Milan, the fashion capital of Europe :-)
---